Homepage
Text Block Placement
Bottom
What's I-Promise?
Illinois Promise is a scholarship awarded to newly admitted students at the University of Illinois at Urbana-Champaign who have the greatest amount of financial need.
Student Spotlight
Chicago native Charles Jones attended Johnson College Prep and is currently in the Division of General Studies, pursuing a major in Kinesiology. His best Illinois experience so far?  Late Night at the Quad. "Everyone was dancing and having fun… it was something new and fun to be a part of."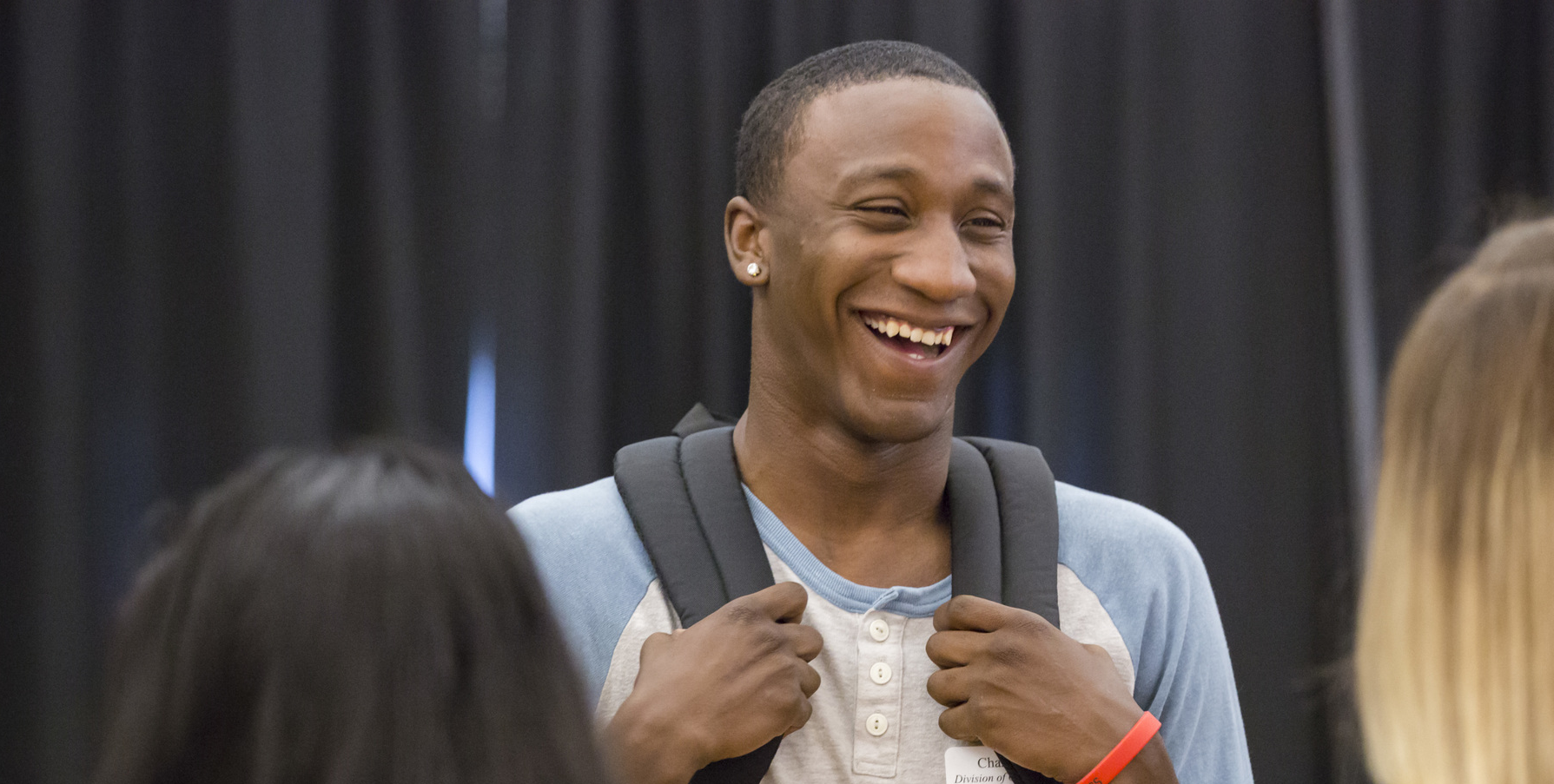 Did you know?
There are over 1,100 I-Promise Scholars enrolled at Illinois.
I-Promise Scholars all meet the same eligibility criteria but represent many cultural backgrounds and study in every academic major.
Nearly ¾ of I-Promise Scholars are the first in their family to attend college.